Fit For You Franchising's Story
Fit For You Franchising's Story
From Franchisee to Franchisor
Most franchisors and consultants can't say they've walked a mile in the shoes of a franchisee, but Jason Markowicz isn't like most franchisors and consultants. Prior to becoming the CEO of franchisee advisory consultancy Fit For You Franchising, Markowicz was a hustling entrepreneur navigating the ups and downs of franchise ownership.
Markowicz's journey in franchising started when he was just 22 years old, when he got a job washing gym equipment at a regional fitness chain. At 32, after successfully overcoming the early 2000s and 2008 economies, Markowicz had built up enough wealth to become a franchisee with Massage Envy and a partner with the fitness brand.
As a part owner of Fitness Premier 24/7 Clubs, Markowicz drew from his experiences as a franchisee — both the good and bad — to franchise the brand. Then, at 39, he successfully exited Massage Envy and transitioned his focus to growing the group-workout gym concept Fitness Premier 24/7 Clubs. At 40, Markowicz bought into another franchise, Prose Nails, a membership-based nail salon. In 2020, following the COVID-19 pandemic, Markowicz partnered with fitness industry veteran Josh Chrestman to create low-cost fitness brand fitWAVE, designed specifically to position franchisees for success in a post-pandemic world.
Today, these decades of experience have helped Markowicz create Fit For You Franchising with a dedicated mission of helping fellow entrepreneurs find the right franchise path to follow.
"I know through the experiences I've had in franchising over the past 20 years as a franchisor, multi-unit franchisee and area developer, I can really help shorten the learning curve for anyone looking at investing in their future through franchising," said Markowicz. "My process is simple and very straightforward and I'm an open book when it comes to sharing the experiences I've had with franchising. It's a passion of mine helping corporate executives find their way to freedom through franchising or helping an entrepreneur find the concept that fits their skill set, lifestyle and long-term objectives."
Our 8-Step Process
To Owning a Franchise
Learn About the Client
The individual prospect will fill out qualifying forms to help Fit For You understand their specific needs. It's here where the Fit For You team will learn about their goals, what's important to them, their financial history and any other relevant information.
Business Plan
Next, Fit For You will outline a business plan to help prospects understand how they could potentially secure financing, how they will chart their path to growth, which territories to target and more. Whether prospects want to build a financial legacy, create a diversified portfolio or turn their passion into an income stream, Fit For You will find the solution.
Introduce Options
Fit For You will discuss two to three franchise brand options that were selected based on the individual prospect. Fit For You looks for brands that are emerging, have a strong leadership team with good communication skills and offer a proven business model. Gone are the days of fast food being the only industry option available for potential franchisees. The Fit For You system for identifying and selecting prime franchise companies is extensive and thorough, ensuring that the franchises presented for consideration are the best-in-class.
Speak to the Franchisor
Fit For You is dedicated to streamlining the franchise search and is able to connect candidates with direct access to hundreds of opportunities. Fit For You will set up a call with each of the franchisors discussed to give candidates the opportunity to talk one-on-one with the leadership teams of brands they are considering.
Dive Into the Details
Fit For You will walk candidates through the process of reviewing the Item 19 in each of the franchise brands' FDD. The Item 19 offers valuable insight into a franchise brand's financial performance history and the Fit For You team has the expertise needed to properly evaluate the document.
Discovery Day
The candidate will attend a discovery or process day for their top choices. The discovery day gives the candidates a chance to meet franchisors face-to-face, ask questions about the opportunity, get a true feel for the business operations and more.
Decision Day
Once all steps have been taken and all information is considered, Fit For You will help candidates make a final decision about which franchise concept to invest in.
Start the Journey
Congratulations, you're in business! Get ready to be your own boss and take control of your future.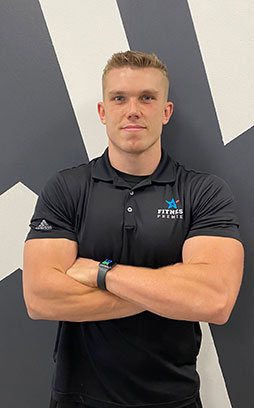 Meet Josh Hettiger

Chief Operations Officer Fit For You Franchising
After a successful football career at Saint Xavier University and a short run at the NFL, Josh Hettiger met with Jason Markowicz and Rick King to discuss life after football. After seeing how Jason and Rick had navigated the transition from college athletes to business owners, he joined forces to help grow their brands. Josh became an owner/operator of Fitness Premier Cedar Lake while working on the development of the Franchise.
As the brands began expanding, Josh moved into the COO role, meeting with potential franchisees and growing the footprint of Fit For You Franchising. He believes that the team and systems they have in place will give potential business owners the tools they need to become successful business owners.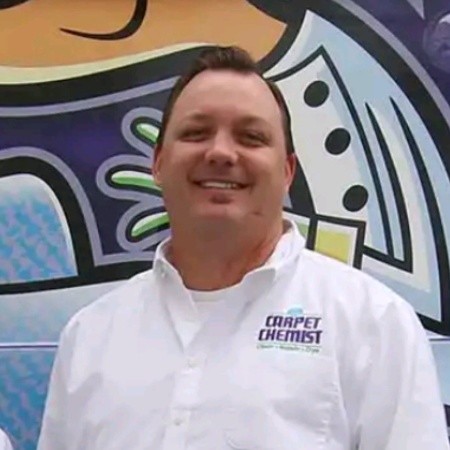 Meet Brandon Cerrito
Founder/CEO of The Carpet Chemist
Created out of necessity to fill a void in the marketplace, The Carpet Chemist was founded in 2017 by Brandon Cerrito. As an industry leader of 20 years, Brandon and wife Tonya created The Carpet Chemist as a franchise model to teach others unique skills and give them the a blueprint for success.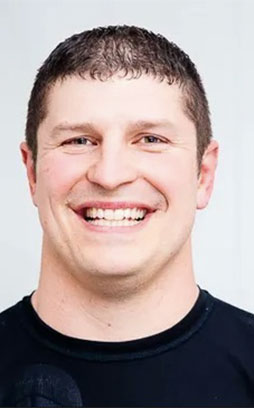 Meet Josh Chrestman
Co Founder of fitWAVE
Josh Chrestman is an athlete, fitness industry veteran and the founder of fitWAVE. As a former D1 football player and high school wrestling champ, Chrestman created fitWAVE at his gym in Sandwich, Illinois as a fusion of different fitness styles, incorporating the science behind each to offer the best programming to the most diverse group of fitness levels. This innovative programming creates a dedicated fan base in the community and increases member retention exponentially by targeting a wide array of demographics. In addition to helping athletes and casual exercisers alike achieve peak results, fitWAVE was designed to provide franchisees with a proven business model based on satisfied members.