Fitness Premier
24/7 Clubs' Story
Fitness Premier 24/7 Clubs' Story
Fitness Premier 24/7 Clubs began as a fitness center that emphasizes personal attention and customized workout plans. Through the years, it developed into a health club option that provides clients with the systems, programs and support they need to reach their goals. In 2016, the concept began franchising. This fitness concept has an affordable business model, high-profit margins and a robust suite of support, making it one of the fitness industry's most exciting new opportunities.
5 reasons to buy
Fitness Premier 24/7 Clubs Franchise
Full-Service Back-End Support
"We help with all financial aspects of the business, running club support, overcoming member issues — anything you can think of, we do for the franchisee," said Kathy Mecklenburg, director of operations and HR for Fitness Premier 24/7 Clubs and multi-unit owner herself. "We take the headache off of the franchisees so they can focus on building the club, working with clients and enjoying their careers."
Prioprietary Sales System Software
Fitness Premier 24/7 Clubs stands out in the industry by granting all franchisees access to a proprietary sales system software. The streamlined system is available for franchisees 24/7 and ensures all the financial information for each club is automatically input correctly. The corporate team is also able to leverage the system to run reports and analyze the data to keep each gym running smoothly and set on the right path for the future.
Multiple Revenue Streams with High Profit Margins
The corporate team's in-depth franchising experience not only results in better support, but also a stronger business model. Fitness Premier 24/7 Clubs boasts a proven, hybrid model that drives both membership and service revenue, positioning owners for lucrative returns in the $4.2 trillion dollar global wellness industry. By offering a wide array of services — including personal training, team training, nutrition and recovery programs — Fitness Premier franchisees have the ability to tap into multiple revenue streams and faster ROI.
Cost Effective to Open
Fitness Premier 24/7 Clubs' startup costs are significantly lower than those of its competitors. The initial investment of only $39,999 comes with a start-up guide, initial training, marketing assistance, a proven system, equipment package, site selection and build out assistance, distinctive image and interior design, operations manual and employee hiring/management quality controls.
A Strategic Market Selection Process
Fit for You Franchising is highly selective on both where their brands grow and who is allowed into the system. In order to make sure every franchisee is the ideal fit, the team collaborates individually with each prospect to help them understand how they can reach their specific career goals and evaluate where they should open.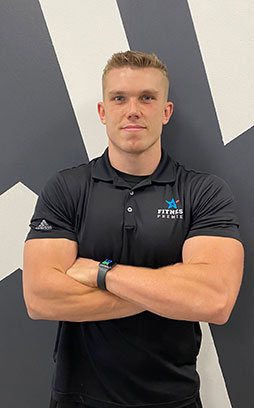 Meet Josh Hettiger

Chief Operations Officer Fit For You Franchising
After a successful football career at Saint Xavier University and a short run at the NFL, Josh Hettiger met with Jason Markowicz and Rick King to discuss life after football. After seeing how Jason and Rick had navigated the transition from college athletes to business owners, he joined forces to help grow their brands. Josh became an owner/operator of Fitness Premier Cedar Lake while working on the development of the Franchise.
As the brands began expanding, Josh moved into the COO role, meeting with potential franchisees and growing the footprint of Fit For You Franchising. He believes that the team and systems they have in place will give potential business owners the tools they need to become successful business owners.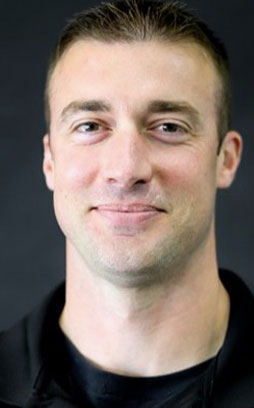 Meet Rick King
Vice President
Rick King is the Vice President and Co-Owner of Fitness Premier 24/7 Clubs. In the last 15 years Rick has created and developed all areas of this business to bring it to where it is today. He currently handles the bulk of our Franchisee support. When he isn't working with the clubs, he prospects locations for conversion to Fitness Premier 24/7 Clubs and works on getting potential franchisees through the process.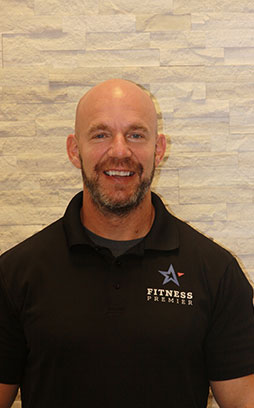 Meet Michael Orwig
Multi-Franchisee and Regional Manager
Michael Orwig joined Fitness Premier 24/7 Club Bourbonnais as a personal trainer. He was an educator and principal and enjoyed training as a part time gig. Over time, Mike realized his true passion laid in the fitness industry and he became the manager for the Manteno location. Mike is now a multi unit franchisee and is the regional manager for all locations. He travels weekly between the clubs to offer assistance and runs training programs for new employees and continuing education.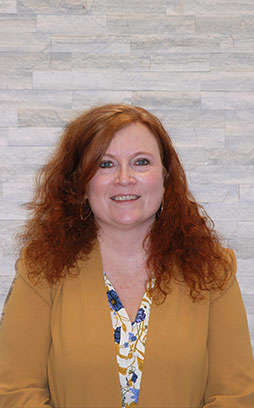 Meet Kathy Mecklenburg
Operations and Accounting
Kathy Mecklenburg started as the Fitness Premier 24/7 Clubs Kid's Club attendant at the Bourbonnais location in 2005. She worked her way up to managing that club and eventually into the corporate office. Kathy is now an invaluable part of the franchise as the operations manager and bookkeeper for Fitness Premier 24/7 Clubs. She is also a multi unit franchisee of the Mahomet and Champaign locations.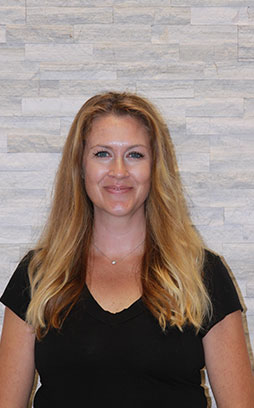 Meet Emily Janssen
Marketing
Emily Janssen started with Fitness Premier 24/7 Clubs in 2016 as the marketing director. She quickly went all in with the organization and became a multi unit franchisee opening the Champaign and Mahomet locations. Emily handles the day to day marketing for the clubs and serves as the liaison for the outside marketing company that FP retains. She also works to promote company growth by marketing the franchise itself.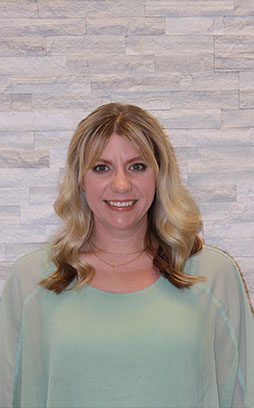 Meet Sara George
Club and Member Support Specialist
Sara George has been with Fitness Premier 24/7 Clubs since 2018 where she started out at the front desk of the Crete location. She transitioned to the corporate office in 2019 where she assists members with anything billing-related and also offers backend support to all of the Fitness Premier 24/7 Clubs.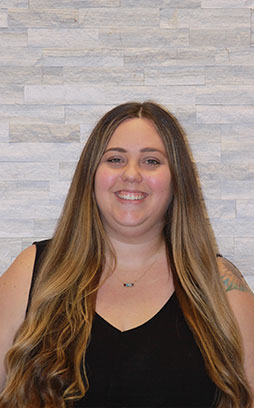 Meet Kristina Scardine
Club Support Director
Kristina Scardine has been with Fitness Premier 24/7 Clubs since 2013. She began working in the Corporate Office in Member Billing and has since evolved into Franchise Support. Her main focus is helping the clubs and franchisees operate smoothly. Her favorite part of the job is helping new franchisees open and evolve their locations!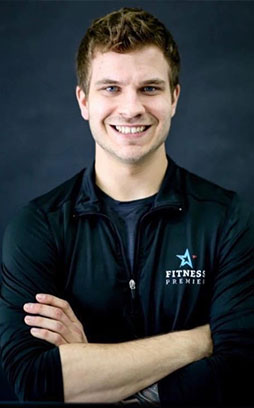 Meet Josh Biba
Multi-Unit Franchisee, Franchise Sales Specialist
Josh Biba grew up in a small town in Wisconsin. He has always loved sports, which carried into a love for fitness. He studied Exercise Science at North Central College for two years. At that point a gym in the area asked him to be a manager, and he accepted. About a year into that, he wanted to open his own gym. He and a business partner started a gym from the ground up. They operated for about a year and a half before it was time to close the doors. That is when Josh found Fitness Premier. He learned that running a business with proven systems is a hell of a lot better than trying to create them all yourself. He is excited to see how far he can grow with this company. Next stop, 100 locations!
| | |
| --- | --- |
| Estimated Total Investment: | $295,000- $500,000 |
| Franchise fee | $39,999 |
| Minimum net worth requirements: | $300,000 |
| Royalty: | 6% |
Where Fitness Premier 24/7 Clubs is growing